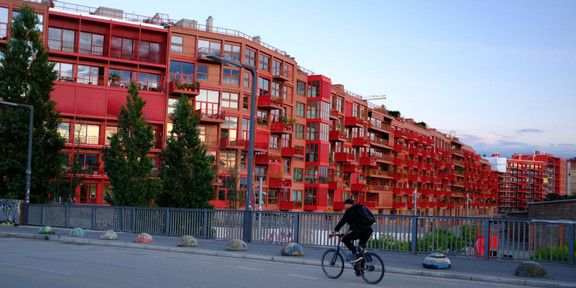 Urban structure, choice of residential location and everyday mobility
Project partners:
Dortmund University of Technology, Department of Spatial Planning, Department of Transport and Traffic Planning, Prof. Dr. Joachim Scheiner
Deutsches Institut für Urbanistik GmbH, Research Area Mobility, Uta Bauer
Duration of the project:
11/ 2020 – 10/2023
Funding:
Federal Ministry of Education and Research (BMBF), as part of the funding measure MobilityZukunftsLabor2050
Project:
The spatial structure of cities or urban regions and the everyday mobility of their populations are linked in many ways. This is to a large extent conveyed by the households' locations of residence and other places relevant to everyday life, in particular the places of work and, where appropriate, training of household members. The development of mobility and transport is therefore closely linked to the population's choice of where to live. These in turn have an impact on urban development as a whole, on climate-relevant emissions, traffic safety and much more. The aim of the STAWAL project is therefore to better understand the interactions between spatial structure/mobility offers, mobility attitudes and mobility behaviour and to show control possibilities.
To this end, the two key questions are examined:
How do spatial structures and mobility offerings at the place of residence influence everyday mobility? What is the role of the location and accessibility of important everyday destinations (e.g. workplaces)?
Which mobility needs, requirements and wishes, on the other hand, shape the choice of residential location? What role do they play? (a) mobility offers, (b) subjective mobility attitudes, (c) (gender) roles in (couple) households and (d) the multi-local work?
The project combines qualitative and quantitative methods as well as longitudinal and cross-sectional analyses in an innovative way. The core components are quantitative and qualitative surveys of households before and after a move in Berlin, Munich and the Ruhr area, as well as cross-sectional surveys of the local population in selected neighbourhoods.
The findings of the project are intended to improve the decision-making basis for strategic transport, urban and regional planning regarding the development of future residential (and work) locations and to provide short- to medium-term knowledge of the mobility needs and desires of households in different types of locations for municipalities and the real estate industry.